Welcome to Iverson's Design Incorporated, the exclusive manufacturer of the Iverson's brand i-Top canvas dodger design and the Iverson's cockpit enclosure design system for sailboats.

The Iverson's i-Top canvas dodger is a proprietary design protected by law that has received 11 international awards for its excellence in craftsmanship and overall design. Our mission is to provide our clients with a quality brand product that is distinctly unique and detailed, unparalleled by any other. Each canvas dodger is manufactured using durable materials to ensure structural integrity and years of performance. When designing the i-Top dodger to fit a sailboat , our design team focuses on

the characteristics of the boat, it's lines, style, and detail. They then incorporate these characteristics into the dodger so that it compliments the beauty of a sailboat. We feel strongly that a canvas dodger should become an element of good design, a work of art, an asset to your boats appearance. Our attention to the dodger's aesthetic detail is harmonized with it's functional requirements to assure a balanced design that adds style, comfort, and safety to your boat.

Please Note: Iverson's Design Inc. is not a general canvas shop or repair shop. We are a design and manufacturing company that strictly focuses on the production of our products. We do not provide repair services or custom made canvas accessories. We only manufacture our products and customize them to fit on your sailboat.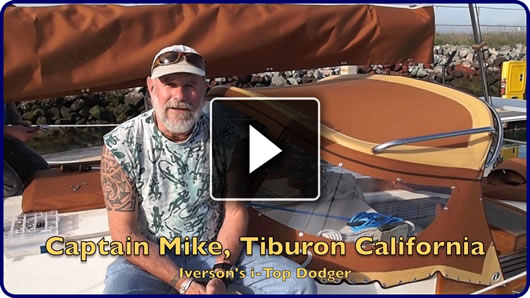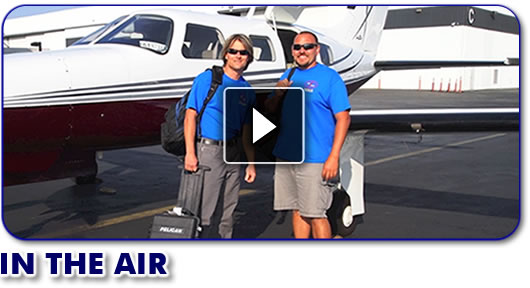 Is your sailboat located outside of our local coverage area? No problem... Iverson's design team travels. We service Washington, Oregon, and California. We can also travel to other locations as well. If your sailboat is located on the east coast or Alaska and you are affiliated with a yacht club or another type of sailboat organization, find out if others in your club, marina or association are looking to get a new dodger. Learn more...

California customers! We now offer service from San Francisco Bay area down to San Diego, including Alameda, Sausalito, Oakland, Dana Point, Newport Beach, Marina Del Rey, Long Beach and more... If your sailboat is located anywhere in California, contact us to learn how you can get an Iverson's dodger.
The "Road Crew" at Iverson's is on the go, constructing dodgers on sailboats of all makes and styles between Portland, Oregon and Anacortes, Washington. With their efficient design and manufacturing methods you can have a new custom canvas dodger in as little as a week*.


*Please note that the Iverson's Dodger waiting list can be 2 to 4 months out, upon scheduling. Once Iverson's begins the canvas dodger construction it can be completed in as little as 7 days.
Bring your boat to our docks in Olympia to get outfitted with a new Iverson's dodger or other canvas work. Simply drop your boat off one weekend and pick it up the next weekend!

There are many things to do and see within walking distance of our docks; great restaurants, farmers market, antique shops, art galleries, quilting shops, etc.. Also, within walking distance is a full service boat yard just south of our docks where you can coordinate to have other work done while you are here, making it a "one stop shop".

| | |
| --- | --- |
| Come see us at the Seattle Boat Show in January or September. Then in April, come see us at the Strictly Sail Pacific show in Oakland, California and Strictly Sail Long Beach, California. We will also be at the San Diego Boat Show. We really enjoy participating in these shows because it gives us the rare opportunity to reconnect with many of our previous clients. Through their continual compliments to the quality and design of our canvas dodger's, it is reassuring to know that we are providing a product that is enhancing our clients sailing experiences in the northwest and beyond. | |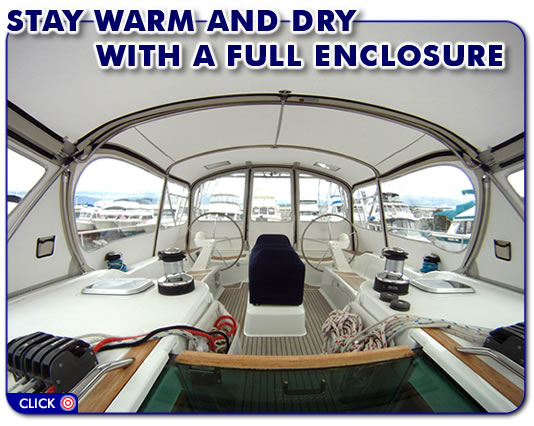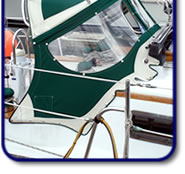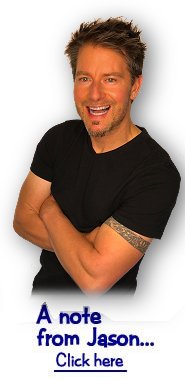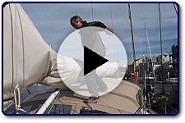 What makes our product better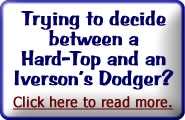 INTERACTIVE

BUILD-A-FRAME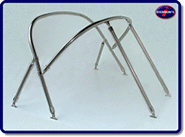 Check out our interactive Build-A-Dodger Frame!
A tool that helps you conceptualize how you can equip your new dodger frame. We offer many options to help equip your canvas dodger for offshore use. With a few simple measurements we can fabricate a quality Iverson's dodger frame equipped with our optional grab rail sets and ship it directly to you. A great option for those of you located outside of our coverage area.

INTERACTIVE
BUILD-A-DODGER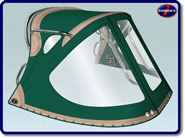 Check out our interactive Build-A-Dodger Canvas color combinations tool!
A tool that helps you conceptualize a color scheme for your new canvas dodger. We offer a large variety of color choices in acrylic canvas, binding, and chafe gear. Have fun! For a complete list of colors take a look at the canvas color chart.